Fitting your bath panel has now become a whole lot easier with our new innovative patented pending Unipanel Fixer Kit. With its easy to fit adjustable height brackets there is no longer the need to build wooden frames, use unsightly screws or silicone to fix your panel into place. What's more, after installation it is easy to remove the panel for under bath maintenance if necessary.
This British made product can be used on wooden, acrylic and MDF bath side and end panels. It can be fitted onto acrylic or pressed steel baths too – whether they are standard shape baths, shower baths or corner baths.
The Unipanel Fixer Kit has great height adjustment up to 56cm and can be cut easily to fit if the height of your bath panel is shorter than normal.
Watch our install clip above for full installation details.
Screw the threads into the brackets
Once all the threads have been screwed in, snap the squares onto the end, then stick the velcro stickers to the squares.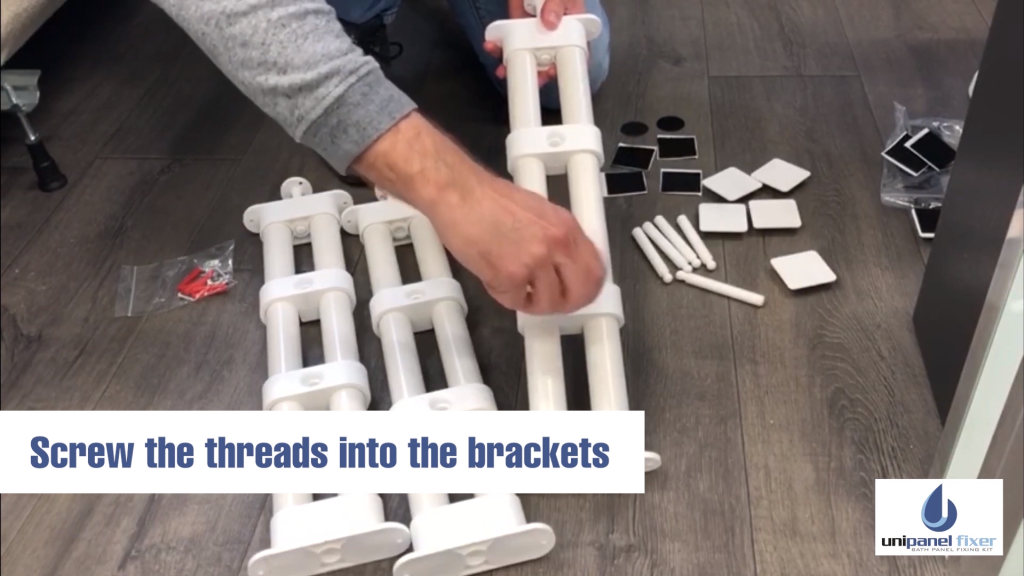 Place circular pad under bath lip and tighten.
Screw in the threads so the square is tight.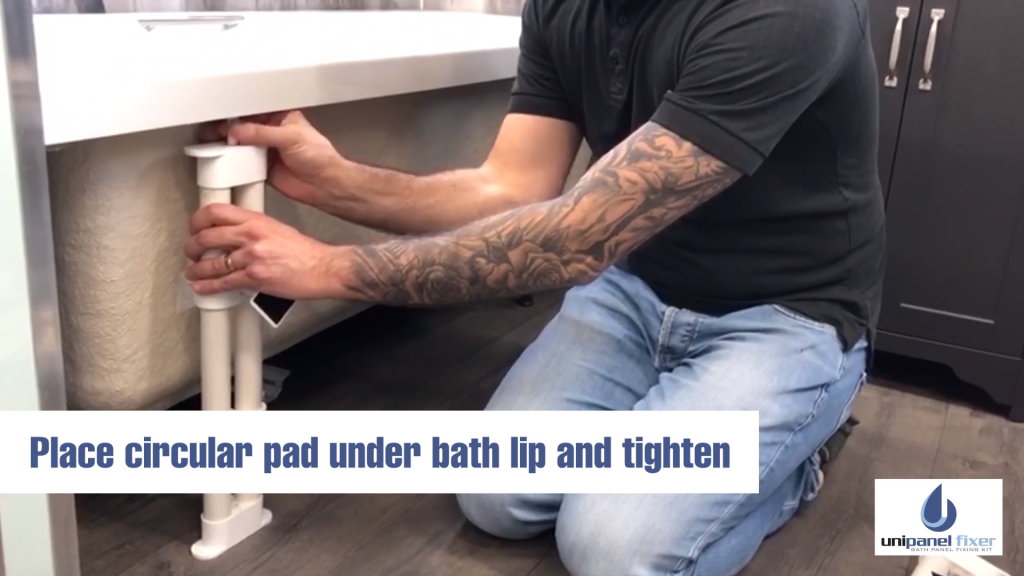 Threads can be cut shorter for narrow bath edges.
If the threads are touching the bath before the square is tight, unscrew them and cut shorter. (easy to cut, as made from plastic.)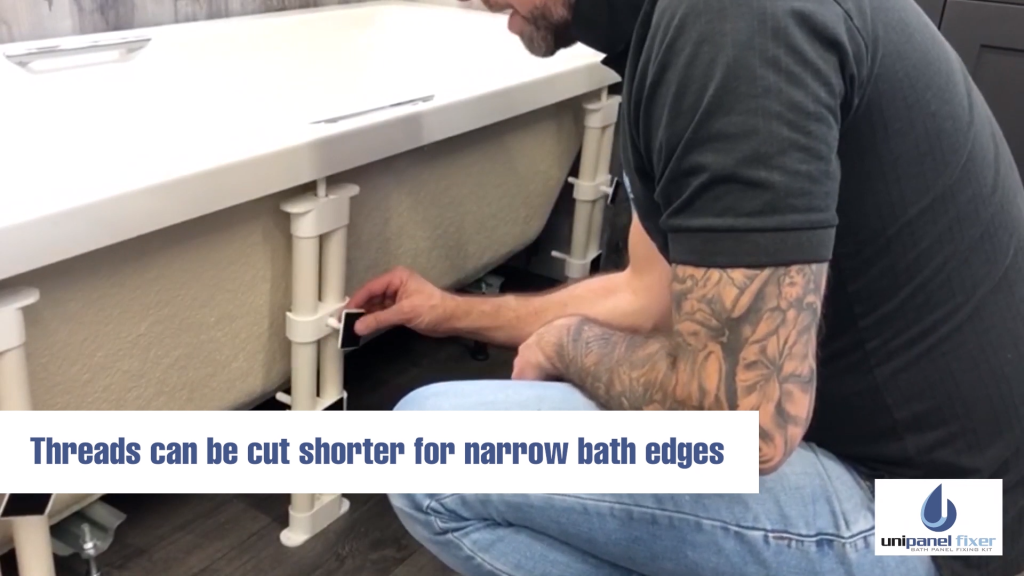 Screw in shorter threads
Once you have cut the thread ends shorter, screw them in tight.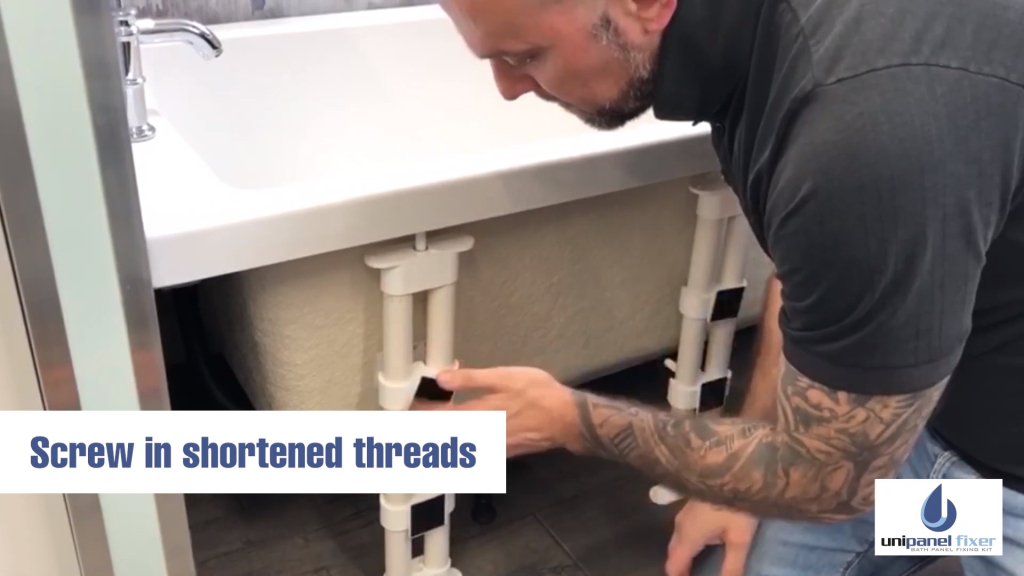 Apply opposite velcro pads to the bath panel.
Line up the panel to the threads and apply the opposite velcro squares. Stick to the existing velcro squares and clip the panel into the bath lip.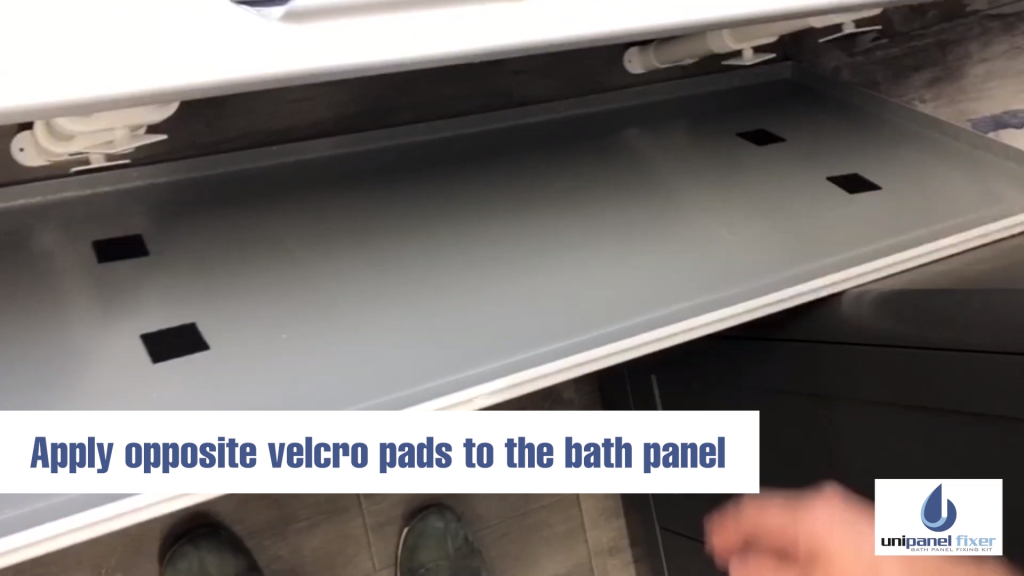 Why Unipanel
Easy and quick to install
Save time and money
No need to silicone or screw holes in panels
Easily removable once fitted
British made patented product
Can be used on wood, acrylic or MDF panels
Can be used on acrylic or pressed steel baths
Suitable for standard baths, shower baths and corner baths.
Address Details:
THE SHOWER SEAL SHOP LTD
UNIT D2, SMEED DEAN CENTRE,
CASTLE ROAD, EUROLINK,
SITTINGBOURNE,
KENT ME10 3EW
Tel: +44 (0)1732 840 380
questions@uniblade.co.uk